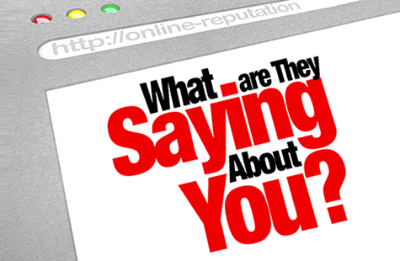 How do you begin each day? If you're not spending at least a little time on the Internet checking out the online reporting of your agency reputation, you need to be.
According to a new survey conducted by the firm, Dimensional Research, 90 percent of consumers say their buying decisions are influenced by online reviews. On the flipside, 86 percent said that negative reviews had also influenced buying decisions. The survey also found that while negative reviews are most commonly found on popular review sites like Yelp, Trip Advisor and online listing sites, positive reviews are most frequently seen on social media, with 44 percent coming from Facebook alone. This is extremely valuable information as it offers insight into what you can do right away to combat bad agency PR if you get some.
Say, for example, a client wasn't happy with the service they received from your agency and posted a complaint online. While there's really nothing you can do about that particular posting, it's very easily neutralized. Simply ask satisfied customers to offer good testimonials on such sites as Yelp, Google Reviews and InsiderPages. These sites are all heavily indexed by Google so they will get picked up.
Protect your company's reputation with these simple steps:
Do a "Selfie"…search that is. Regularly do searches of your company name using Google, Yahoo and Bing, as well as the name of each insurance agent at your company to find out what people are saying about your people and brand online. This is what insurance customers do when searching for an agent to look for and it is critical that you know what's being said about you online. You should search using the exact title of your business, along with common misspellings of it. You'll also want to run an image search using your company's name.

The search will likely turn up your website, as well as mentions on review sites such as InsiderPages, consumeraffairs.com, the Better Business Bureau, RipOffReport, City-Data, etc. If you find negative comments, address them so people reading the posts online will know you are paying attention and care what's being said about you online. According to Reputation.com, 86 percent of search traffic was lost when Google began displaying negative reviews and ratings; and one-star rating changes can affect business revenues by up to 9 percent

Bring Out the Complainers. It's good to go to the source of a complaint, but it's better to have the complainer come to you. Be sure to let customers know that if they have a problem or concern they can always reach you immediately through your website. Be sure there is a highly visible place on your site where consumers can leave private feedback. This could ultimately prevent a highly public (and highly searchable) rant from appearing someplace online.
Respond to the Noise. Most of your discgruntled clients will not repoond back to you with a negative review because social media puts them on a pedestal and people feel more important when they have an audience. To combat this, regularly log onto your company's social media platforms to track customer questions and comments and respond to them individually in a timely manner. Social media has a tendency to spread like a wildfire. Virality can make you a superstar or cause career ending injury. Be tactful in your comments because you never know who will see them.

You should think of negative reviews as taboo. While you may not be able to erase them, you can diffuse them by posting comments that show insurance prospects you know your stuff. The experts advise you to ignore negative comments because if you address them, you'll end up getting more attention for them as they'll get picked up over and over again by the search engines. Just know that staying silent to negative reviews can amplify their point that customer service may be lacking.

Avoid the Noid…and the "Trolls". Another area of reputation management you may encounter is dealing with "Trolls." These are people who have some kind of gripe and are trying to mess with your reputation online.

When you're dealing with a troll who has a genuine concern they want addressed, you have to take the bait. Even if you simply tell them in a professional manner that there really isn't anything you can do, it's better than being silent. Demonstrate concern in your post, as empathy is a powerful tool.

In the case where you're dealing with a troll who simply wants to hurt you, be very selective with your response. If the insult is small, a simple apology will do. As the insults escalate, you must be careful with your reply. Sometimes, the customer is clearly wrong because they expect too much for too little. Fight the urge to call them unreasonable. Instead, say something like: "We are very sorry you feel that way and will do everything within reason to resolve this. If you will contact us, we would like to work together to find a solution." This allows you to take the conversation off-line and out of sight from other potential customers.

If they're trolling for attention, they may contact you. If they are simply being obnoxious trolls, you will likely never hear from them, but at least you were professional in your reply and those who read the words of the troll will hopefully see that you were trying to be helpful and address the situation directly.

Maintain and Manage. The best way to monitor what is being said about your company online is to use the free tool "Google Alerts." You simply log on to www.Google.com and in the menu bar click on the link that says "even more." That's where you'll find the link to Google Alerts. Once on the page, simply set up your keywords and you'll get regular emails (up to several times a day) each time a new article or search result appears regarding your keywords.

You will receive in your in-box emails about new reviews, articles and even blog posts. From there, it's up to you to decide how or if to take action. You could do something as simple as thanking the author, sharing the information with your staff or even offering the writer a small discount to thank them for sharing their opinions. Choose keywords that relate specifically to your insurance business, including your company name and the names of your agents. The alerts will keep coming in until you update them or turn them off.

There are also several fee-based social media management tools that you can use if you don't have the time to monitor and respond to individual social comments and interactions about your brand. These include Salesforce.com's Radian6, Meltwater and Hootsuite. The nice thing about subscription-based monitoring services is they are very thorough. They will even be able to provide copies of the insurance advertising you have done that has appeared online.
Keep in mind, selling insurance is the kind of business that can't survive long if an agency gains a bad online reputation. Gone are the days when people hired a service provider by asking their friends who they'd recommend. Now, their friends are anonymous Internet commenters. Make sure their opinions don't cost you business by taking steps to protect your online reputation today.
When you can collect nice cache of positive comments online, disseminate these messages to your current customers and prospects via email or stategically place them on your site. Be sure to use your email signature when you send out the message so people will directly associate the great feedback with you.